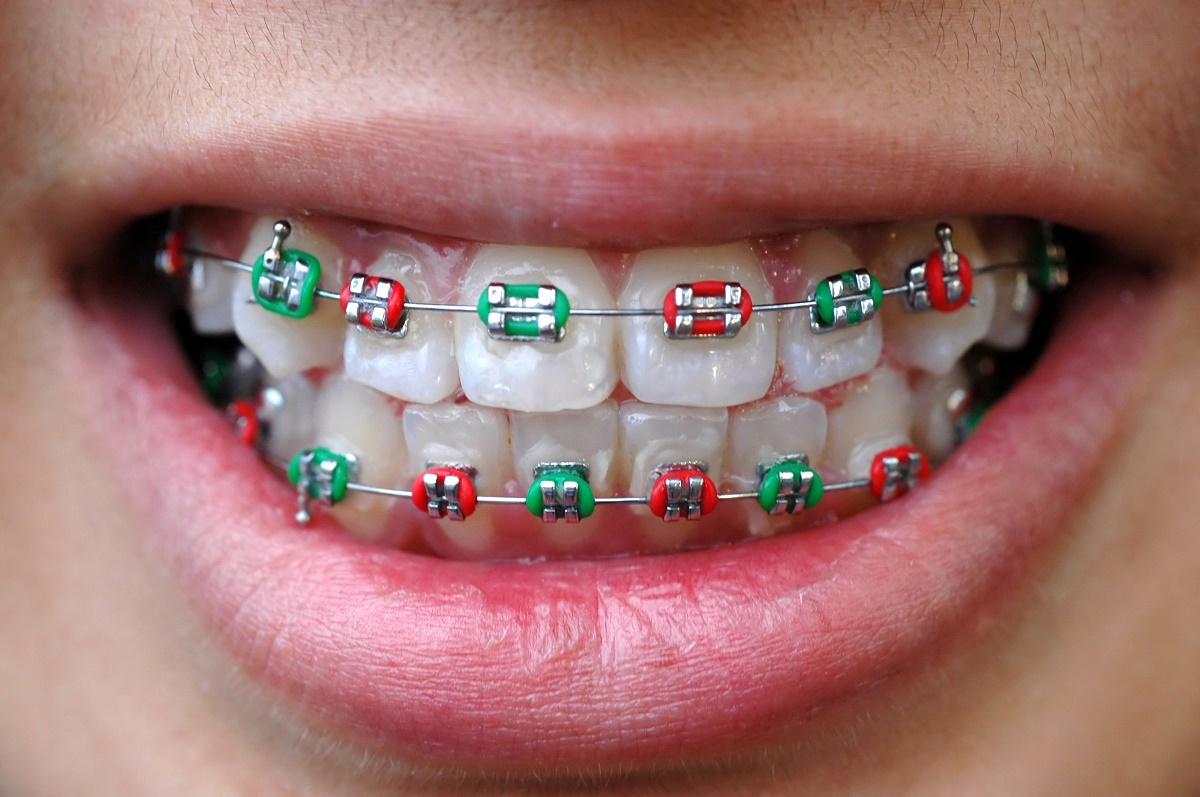 If you are in search of braces, there is a huge selection to choose from.  This gives you the option to choose braces that suit your needs and lifestyle.  We offer everything from colored braces that you can customize to whatever colors you would like, to clear braces, which are a more discreet option.  We leave the choice up to you! We understand that this can be a difficult decision but below are some pointers on what to choose!
Colored Braces: How to Choose
Having colored braces is very popular with younger kids and teenagers, because it allows them to personalize their braces. Colors can be added to braces via the elastics that are used to attach the wire of the brace to the brackets on your teeth.  We offer almost any color you could think of! Colored braces are an awesome way to make a bold fashion statement. You can start with your favorite colors, or change them according to the season.  Say around Christmas time you can do green and red braces, or orange during fall, the possibilities are endless.  Whatever you have in mind just check with us to make sure that we have the colors you want.  The great thing about having colored braces is that you can change them anytime you come in and get your braces adjusted, so anytime you feel like you need a new style, we can easily change it up to give you something new.
Clear Braces: The Benefits
If you feel that colored braces aren't really your thing, we have several clear options that you can choose from.  Clear braces are usually preferred by adult patients, or those who don't want to draw too much attention to their orthodontic work.  Clear braces are ideal if you're in a professional position or just if you feel that having clear braces would be better for you.  Clear braces are made of ceramic, plastic or a combination of both. They are hardly visible, except for the thin wire running through, but they are more susceptible to breakage than metal braces.
So whichever option you choose, Moser Orthodontics in San Diego can help you achieve the winning smile you've always wanted. Visit us today for a free consultation!