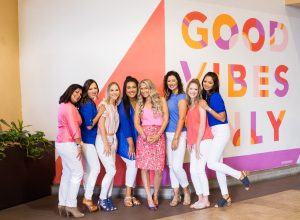 Our job is to make you happy while giving back and making a difference in our community. Our focus is on giving patients exactly what they want while creating beautiful smiles. Dr. Pfeffer's passion of incorporating philanthropy with service, lends to a practice committed to making our community a better place.
We are always available to talk with you and address your concerns. Please feel free to contact us during the following business hours through our 4S Ranch Office's phone number or e-mail address.
Monday — Thursday: 8 am – 5 pm
Friday: 7:30 am – 4:30 pm
Saturday & Sunday: Closed
After hours or on weekends we can be reached by the email.
Please see our page on Orthodontic Emergencies for questions on how to fix any issues you may be having until the office reopens.
I-Orthodontics San Diego formerly Moser Orthodontics
14701 Via Bettona, Suite 205
San Diego, CA 92127
Map & Directions
Phone: 858-756-6878
Fax: 858-756-7404
E-mail:smie@iorthosd.com
Emergency Phone: 508-556-7846